ORIGINAL POETRY AND ARTICLES
BY DONOVAN BALDWIN
POETRY | SHORT LOVE POEMS | ARTICLES
Literature & Fiction
| firstwriter.com
MY POETRY LINKS PAGE | MY POETRY BLOG
Sitemap
DONOVAN'S POETRY
You've been warned!
Welcome to my poetry site.
The poems and articles on this site are ones that I have written over a 45 year period, so they will represent a wide range of attitudes and styles. I have chosen to place all my poetry and articles here (eventually), but this encompasses a couple of hundred poems and even more articles. I am lazy as well as being a slow typist, this might take me a while.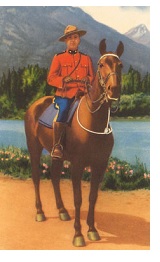 The first poem I present on this page is "Blackie and the Bear". It is, I admit, a wee tad schmaltzy, but as a staunch admirer of Robert Service and as someone whose favorite jobs have involved challenge and a hint of danger, I sometimes think about a future time when some sweet young thing who changes my diapers daily comes to the realization that I have seen and done things that she can only dream about or imagine.
Isn't that sort of what poetry is about?
If you would like to see what other poetry is on the site, please visit my poetry content page where I have listed my original poems published here. You may find my table of contents for articles here
Blackie and the Bear
The nurse said, "Mr. Owens,
It's time you were in bed."
The old man gave a gentle smile
And gravely bowed his head.

As she helped him from the wheelchair,
She thought she heard him say,
"Tonight I'll ride with Blackie,
And watch Bear as he plays."

It was sad to see the weak old thing
Lose the little sense he'd kept.
So, as she put his things away,
The young girl quietly wept.

Then she found the crumpled paper,
Almost tossed it in the trash.
Except for "Corporal Owens",
That her eyes caught in a flash.

As she read the yellowed pages
The walls moved out and back.
She saw a Mountie on a killer's trail
Out on a Yukon track.

It was the tale of Corporal Owens
Upon the page she read,
A hero of the Yukon,
Dressed in Mountie red.

She began to wonder of the sights
The dim old eyes could see...
The mountains and the meadows,
Rivers wild and free.

It saddened her that this fine man
Raved like a madman there
In his mind gone out to play
With Blackie and some bear.

"He's reverted to his childhood,
Or made up a place to play."
Then she saw the picture
As she began to turn away.

It was a tall young Mountie
On a horse as dark as dark,
And beside them sat a huskie,
As if about to bark.

On the back she saw the writing,
"Rick, his dog and horse."
Then in the dark of that quiet room,
Things went from bad to worse.

The breathing of the old man
Rasped out in the night,
And the nurse reached for the button,
In momentary fright.

She then pulled back her hand,
As the man began to smile.
She knew that he had saddled up,
To ride a last long mile.

Yes, tonight there'll be a rider
In the freezing Yukon air,
On a horse that he calls Blackie,
Beside the huskie he named Bear.
About The Author -----------------------------
Donovan Baldwin is a Dallas area writer. A graduate of Pensacola Junior College (1965), and a University Of West Florida alumnus (1973) with a BA in accounting, he is a past member of Mensa and has held several managerial positions. After retiring from the U. S. Army in 1995, he became interested in internet marketing and developed various online businesses. He has been writing poetry, articles, and essays for over 40 years, and now frequently publishes articles on his own websites and for use by other webmasters. He has blogs on the subjects of senior health, exercise and fitness, and hybrid cars and alternative fuels/
------------------------------

SPONSORS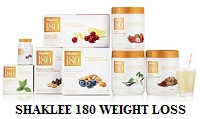 CLICK HERE FOR SHAKLEE 180 WEIGHT LOSS PROGRAM

Donovan Baldwin
Fort Worth, TX

Visit me at: Ebay | Facebook | Twitter | Scoop It
Navigation by WebRing.