The Final Voice - A Poem By Donovan Baldwin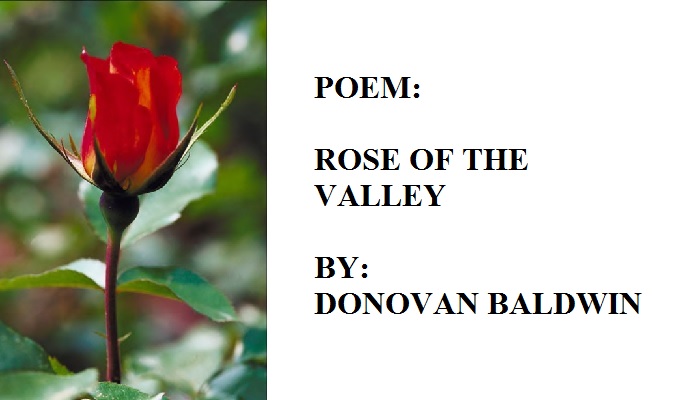 I pictured her, an unknown lady, as beautiful as a rose, growing, blossoming, somewhere between the mountains and the sea.

If you enjoy this poem, please share it by clicking one of the buttons to the left of the page.
The Final Voice
If I could for just one moment
Touch my fingers to the soft sweet rose
Which grows to the west of the mountains
My soul would rest.

If I could taste one drop
Of the dew which runs down the side
Of that lovely flower
My song could end.

If I could rest my eyes upon
The tender blossom in the sunlight
Growing in the fertile valley
I could close them in peace.

But, for the moment, that dear flower,
The rose of the valley
East of the sea,
Eludes me.

Only the brief memory of
The beauty and the sweetness,
Which I barely got to see,
And ne'er to taste
Sustains me.

Time shall pass, and memories shall fade
Yet the few memories I have
Will remain as red and as ripe
And as fresh,
As that rose.



SPONSOR
Shaklee 180 Weight Loss
Yoga

Donovan Baldwin
Fort Worth, Texas
Rose of the Valley - An Original Poem by Donovan Baldwin
Page Updated 4:44 PM Wednesday 14 November 2018